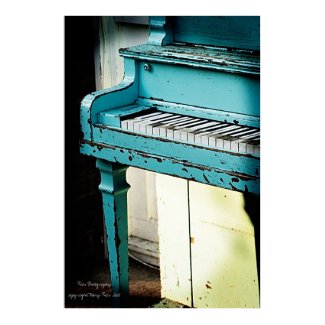 Blue Piano Posters
by
mveronicar
Check out Prints &
Posters
online at Zazzle.com
I've posted a lot of piano posters in recent weeks,
but in all honesty I have to say this one is my personal favorite.
She looks like an old gal who has really seen a lot in her day.
But she keeps on keepin' on!
My baby grand piano is 100 years old,
but like the piano in this poster,
she continues to offer up great music.
As always, all you gotta do to order this print is click on the image.
And as always, it's available in a variety of sizes.